I ran an experiment with the Battle of the Kentish Knock. The Dutch won, as they had 45% left, while the English were reduced to 26% of their starting force. The battle ended with nightfall. I was actually shocked to find that the Dutch came out as well as they did. I maneuvered as a single group, until almost the end. The Dutch were so dispersed, that I formed three groups, so that I could maneuver the separated groups towards each other. After doing that, night fell, and I shut down the simulator, after noting the statistics and taking two photographs. The photographs are not very sharp, but they seem worth posting.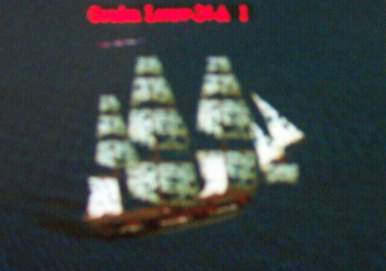 This is the Dutch frigate, the Gouden Leeuw (24 guns), still very mobile, although with riddled sails.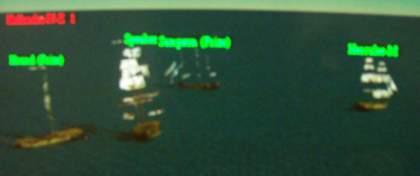 Thisis the English survivors after the Battle of the Kentish Knock. The remaining ships were very badly damaged. The ships include the Hound, with only the mainmast standing, the Speaker, the Sampson (Prize), and the Hercules (M). These include most of the English ships that were still mobile. Dutch ships can be seen in the distance. Note that I caught them just at dusk.